I am sure most of you have now heard that Google Reader will be gone as of July 1st. Just as I am starting to build up some followers on Google Friend Connect they shut Google Reader down, frustrating indeed.
However I am also on Blog Lovin which is a great blog reader. If you do not already know Blog Lovin is a site that allows you to follow as many blogs as you would like and lists them all for you in one easy place. You can choose to search out one blog or see all the latest posts from the blogs you choose to follow. I have the app for Blog Lovin on my IPhone and it is now a favourite past time of mine as I lay in bed in the morning while waking up. I hope that many of you who are following me currently on Google Friend Connect will also keep up with my antics and illustrations via Blog Lovin. Here is a great
article
from
Miss Drifted Snowflake
about Blog Lovin and switching over if you are not familiar with the particulars.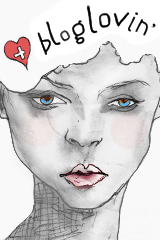 You can see on the side bar that I have the Blog Lovin button which will take you right to my page where you can follow me via their feed.
Have you thought about what you are going to do, if anything now that Google Reader is going to be gone? If so I would love to hear what you have decided.